loof751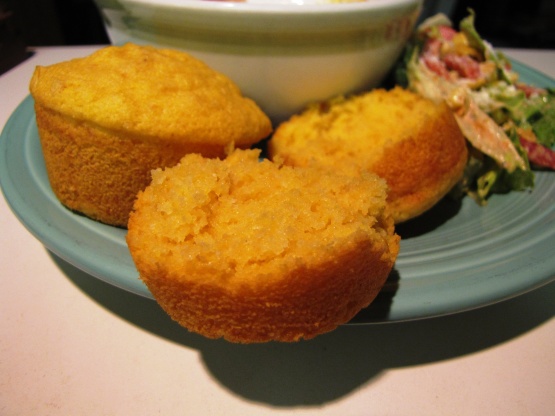 I tried this recipe today and loved it. I was trying to use up a few things I had lying around. It compliments soups and chili nicely. It so easy to make you can just eyeball the ingredients, no fussing about exact measurements.

I followed the recipe and made 23 mini cornbread muffins. Several family members prefer sweet cornbread and they were happy with these little moist bites.
Preheat oven to 325.
Mix ingredients in order listed above.
Grease Mini Muffin Tin.
Fill each cup until level.
Bake on middle rack for 15-18 minutes.