Sweet Fix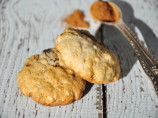 Most Popular Recipes
Newest Recipes
Healthy Recipes
Quick & Easy Recipes
Recommended Recipes
Newest Reviews for All Recipes
"We chose to add one additional peach, sliced into pieces, into the batter. We also opted to squeeze one peach for concentrate and pulp rather than using..." more
By Chef #1082322
on April 17, 2002
"Sooo good. A great way to get a chocolate fix!"
By Jen in Victoria, BC
on December 16, 2007
Sloppy Joes With Chicken Gumbo
"This was my favorite sloppy joe recipe growing up. Definitely different from traditional sloppy joes and my picky eater will eat this."
By 11Shelly12
on October 10, 2002
Photos
Ideas from Food.com
Getting dinner on the table just got a whole lot easier.