Sweet Fix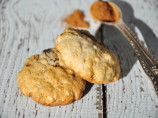 Most Popular Recipes
Newest Recipes
Healthy Recipes
Quick & Easy Recipes
Recommended Recipes
Newest Reviews for All Recipes
"These were awesome! I cut back on the ginger and left out the red pepper for the wimpy people in my house. Made for cg 14."
By sheepdoc
on February 19, 2010
Chicken Simmered in Soy and Star Anise
"Delicious! I read through all of the reviews and here's my version: I prepped the sauce first thing in the morning and pounded out to 1/2" thickness..." more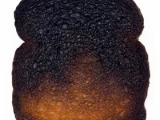 By Cookgirl
on January 14, 2003
"Excellent! Light and fluffy and delicious! I didn't have buttermilk on hand, so I added a tablespoon of vinegar to the cup of milk and they turned..." more
By Hazelruthe
on April 22, 2002
Photos
Ideas from Food.com
Beat the back-to-school blues with these genius tricks.