Sweet Fix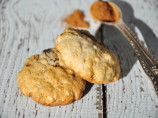 Most Popular Recipes
Newest Recipes
Healthy Recipes
Quick & Easy Recipes
Recommended Recipes
Newest Reviews for All Recipes
Chicken and Creamy Spinach Crustless Quiche
"Quick, easy and yummy. I was short some of the cheeses and so substituted grated mozzarella for the Munster and cheddar."
By Chef #1802923075
on September 20, 2010
Roasted Sweet Potato Side or Main
"I found this to be a very good take off on sweet potatos. The use of olive oil was a good addition to this recipe that really made the difference. The..." more
By Chef #1802694935
on November 1, 2002
"My quest continues for the best beef stroganoff...I will make it again with Jimmy801's modifications."
By ArleneWhit
on October 23, 2003
Photos
Ideas from Food.com
Every recipe, menu, tip and how-to is right here, at your service.