CoffeeB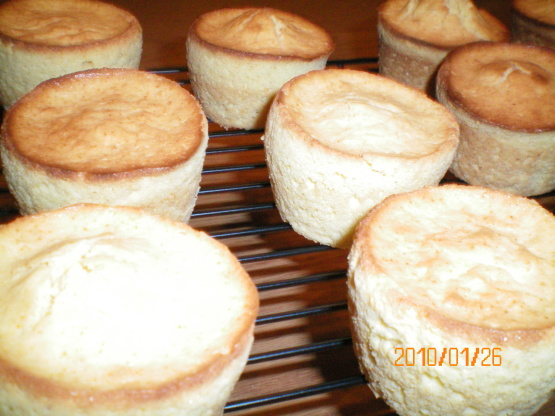 One of the best cornbread recipes, this recipe goes back years and I still make it, this complete recipe may be doubled.

I can't have enough of this cornbread. I used butter since i had no crisco. This really is a good cornbread. I highly recommend making this
Set oven to 400 degrees F.
Grease an 8 x 8-inch baking pan.
Combine all dry ingredients.
Cut in the shortening with a pastry knife until it's like small crumbs.
Beat in eggs, cream and honey; beat (by hand with a wooden spoon) until smooth.
Pour into a well-greased and floured baking pan.
Bake 20 minutes, until a toothpick comes out clean, and the top of cornbread is golden brown (don't over bake).