awalde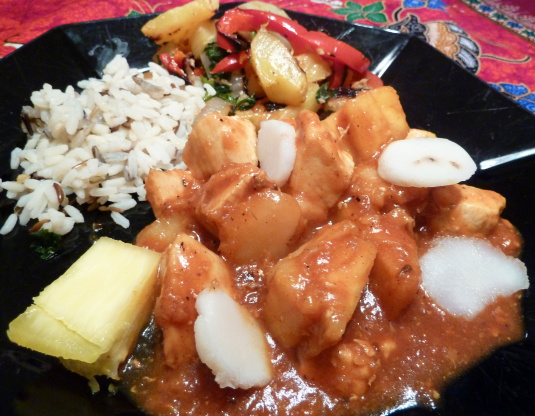 This recipe was found in the Taste of Home Best Ever Chicken Cookbook 2009, & since I really enjoy fruity chicken breasts . . . Preparation time does not include time needed to cook either the chicken breasts or the brown rice!

Made this for dinner tonight with one alteration - used 1/4cu honey in place of the brown sugar. It came out great and got the husband seal of approval as well. I didn't try it but I can see a little red pepper blending well in this if you like some kick.
In a large saucepan, combine BBQ sauce, OJ, brown sugar, canola oil, flour & salt, mixing until smooth.
Bring to boil over medium heat, then reduce heat & simmer for 2 minutes, stirring occasionally.
Add chicken, pineapple, water chestnuts & ginger, then cover & simmer for 10 minutes or until heated through.
Serve over hot rice.