Peter J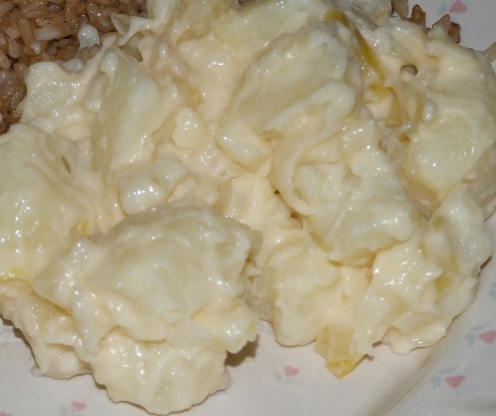 Taken from Aebleskivers and More - a Sampling of Danish Recipes by Lisa Steen Riggs.
Boil the onion in a small amount of water; add butter, salt, sugar, and vinegar and cook until the onion is tender.
Slice the potatoes and add to the onion mixture. Warm mixture slowly; stir gently, being careful not to break the potatoes.
Add the cream and pepper.
Serve hot.