Hot Kimchi Pickle - Quick

So Simple So Deeelisious!! as a side with any thing. (from Canadian living mag.)
Directions
In a bowl, toss the cucumber with the salt; let stand for 15 minutes; drain.
Add the vinegar, sugar, sesame oil,garlic,hot pepper flakes and cayenne pepper.
Toss to combine.
Enjoy!
Most Helpful
I liked this quick and easy Kimchi.I also used fresh zucchini when I ran out of cucumber.GOOD.

Yes -- as the stars say: LOVED it! I hate to confess (but it will make me feel better) that I changed the recipe a little after reading a few reviews ... I so hate it when people do this sort of thing ... . I added a tiny bit of finely chopped fresh ginger, omitted the cayenne but used 1 full teaspoon hot pepper flakes. And I added 1 tablespoon sugar to balance out the vinegar -- because my DH is not fond of anything too sour. What we got was a VERY pleasant sweet-sour, slightly burning taste. I also added a full tablespoon of sesame oil because I love it. The flavour of the cucumber (the long English one) was not obscured but enhanced. Such a simple recipe, and sooo good!!! ON 27 FEB 2009: Made it again and upped the stars to 5! Also added photos! Thanks, this was printed and in my recipe file in the kitchen. Cukes are cheap and plentiful now, and such recipes are welcome!!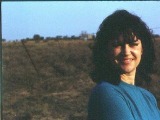 Phenomenal flavor and simplicity. I haven't read all of the reviews and perhaps someone else mentioned this. I recommend making this right before you plan to eat it. I made a double batch and had a little left over. When I tried it this afternoon, it had gotten quite soggy and lost that excellent crispiness it had last night. This is an exquisite recipe and I'm so glad I found it! Thanks so much, Derf. YUM! :D