Parsley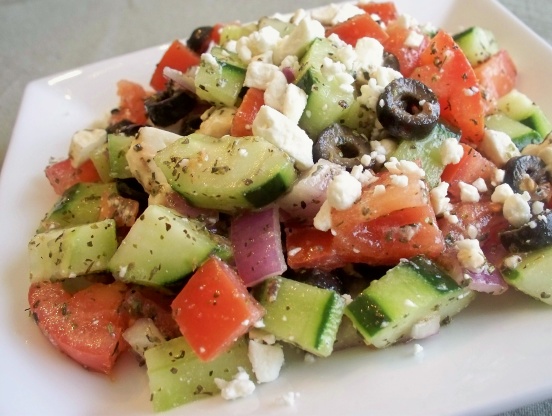 Delish! (Cook time is chill time)

My daughter Nomi is the Queen of Greek Salads, she's eaten them in an infinite number of variations. This is a good combo of Greek Salad ingredients, but we felt that there was too much olive oil and it needed a little acidity, so we added some lemon juice. I made it again about a week later, with less oil and with the lemon juice, and there wasn't a single morsel left, not even a hint of black olive!
Combine all ingredients in a large bowl.
Toss until well blended.
Chill several hours to blend flavors.