KateL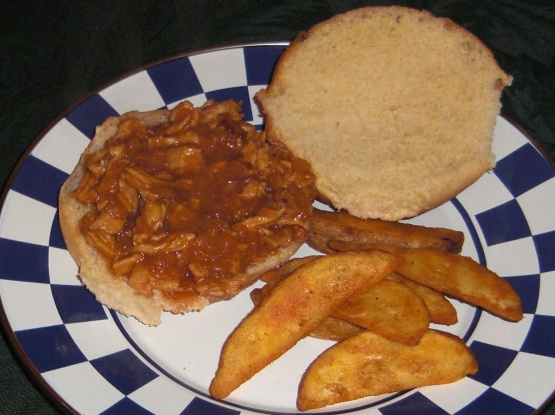 This is the best barbecue sandwich I have ever had. I usually double this and freeze what's left in portions to serve one. That way, the kids could grab one after school and chow down. My mom always made this. I think it originated from River Road Recipes, a cookbook by the Junior League of Baton Rouge.

This is good stuff! I omitted the butter & salt (a lot of sodium in the ketchup, mustard & worcestershire sauce). I didn't see where the butter was necessary. Otherwise, followed the recipe as directed. This was very delicious and resembled the Carolina Pork BBQ that we love. WIll go into our regular rotation. Thanks for the post!
In dutch oven, combine first nine ingredients. Summer uncovered 20 minutes.
Add meat, ketchup and Worcestershire sauce. Simmer slowly 45 minutes.
Serve on buns or french bread.