PaulaG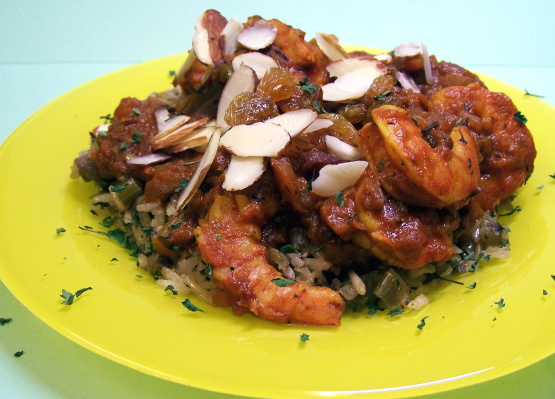 Serve this recipe over Basmati rice Suggested wine: Sauvignon Blanc.

An excellent curry dish! I halved this recipe for just 2 of us & made 1 substantial chg, but was otherwise faithful to the recipe. We are not fond of tomato-based curry dishes, so I subbed coconut milk for the tomato sauce. I used pre-cooked Icelandic baby shrimp & added them for the last few min of cooking time b4 serving over rice. Thx for sharing this recipe w/us.
Sauté chopped celery, onion, peppers and garlic in butter in a large skillet.
Remove to large pot or deep casserole and add one large can of tomato puree.
Simmer until the ingredients are tender.
Add curry and drop shrimp into mixture.
Simmer on very low heat for a few minutes.
Add all other ingredients and cook for about 20-30 minutes until thoroughly blended and well heated.