Prep 20 mins
Cook 10 mins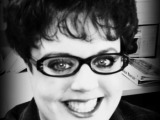 I first had this delicious recipe at a Bunko game. I have made it several times since and everyone just raves over it! There are never any left over!
1 (8 ounce) package cream cheese, room temperature
1⁄2 cup minced scallion (white and green parts)
1 loaf raisin nut bread
8 slices fresh turkey or 8 slices smoked turkey breast (thin slices)
Directions
Mix the cream cheese and scallions together ahead of time so the flavors can blend.
Lay out 8 slices of bread and spread them all with a thin layer of scallion cream cheese.
Place a single layer of turkey on half the slices, cutting the edges to fit the bread.
Place the basil leaves randomly on top of the turkey.
Top with the other 4 slices of bread, cream cheese side down.
Wrap and refrigerate until the cream cheese is cold and firm.
Cut the sandwiches into whatever shapes desired.
Serve chilled.
Most Helpful
Great flavor combination! I used green onions and basil from the garden and took these to a birthday brunch. Received a lot of compliments on the combined flavors. I will make them again. Thank you for sharing this recipe!
These "small" sandwiches are simply awesome! The fresh basil is the key. Have made these several times when entertaining a few house guests and they are always a hit.
I made these for senior canasta night, and they were barely touched. I heard one person say they were too onion-y. The flavors with the raisins, green onions, basil and turkey together did taste odd to me, too. Sorry. I really wanted to like these.