Self Saucing Mocha Fudge Pudding
Cabnolen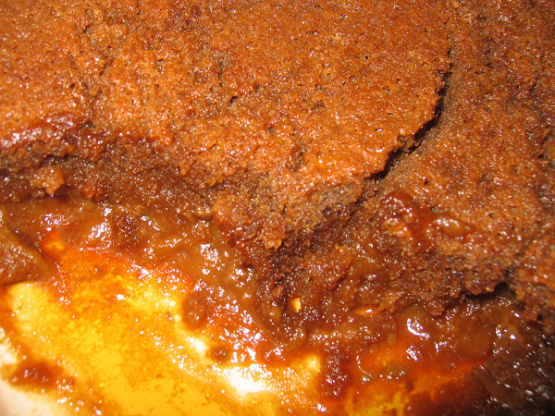 A good pudding to toss in the oven and forget about while you are eating your main course.

This reminded me of pudding cake. Very very good and the coffee gave it a very unusual kick I was not expecting. Thanks
In a bowl, sift together flour, salt and 2 tabsp cocoa.
Add sugar.
Stir in milk, melted butter, vanilla mixing until well combined.
Spoon mixture into a greased 3 pint ovenproof dish.
Combine brown sugar and remaining 2 tabsp cocoa, sprinkle over the pudding mixture.
Next, carefully pour hot black coffee over mixture in dish.
Bake in a moderate oven for approximately 50 minutes.
Serve with cream.