Susang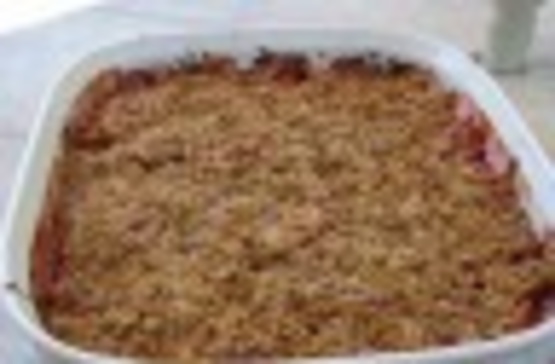 This is Martha Stewart's Rhubarb Crisp recipe and it's delicious !
I thought it was perfect. I used an 8" square pan and I am glad I did its a little thicker that way. I liked the ratio of fruit to topping. My husband thought there was not enough topping. He likes a ridiculous amount of topping though. He was a little disappointed but I think its because he prefers apple crisp to rhubarb. If you are a rhubarb fan though I think this is amazing.
Preheat oven to 400°.
In a 9-by-13-inch baking dish, combine the rhubarb, 1 cup sugar, and 1/4 cup flour; set aside.
In the bowl of a food processor, combine remaining 1/2 cup flour and the butter.
Pulse until the butter pieces are the size of coarse oats.
Add brown sugar, oatmeal, and cinnamon.
Pulse to combine.
Sprinkle over rhubarb.
Bake until rhubarb is tender and topping is golden, 35 to 45 minutes.
Serve warm with ice cream, if desired.