Pasta With Yogurt and Caramelized Onions from Kassos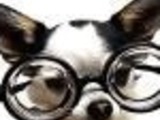 According to Diane Kochilas, author of The Glorious Foods of Greece, from whom I adapted this recipe, you can find this dish, Makarounes Tis Kassou, in many of the Dodecanese Islands. She says it's one of the best and easiest dishes in Greek cooking--I don't know if that's true, but I know this is delicious--sweet onions, tart yogurt, lovely texture. The key is the right yogurt--use Greek yogurt if possible, sheep's milk yogurt is the best, or use plain yogurt that you sit in a sieve and drain until it becomes lovely and thick. The only thing missing from this dish is a bit of color and I have found that adding some fresh Greek oregano or some fresh thyme does wonders both in terms of taste and presentation.
4 tablespoons unsalted butter
5 onions, peeled, halved and sliced thinly
1 lb fettuccine, preferably fresh
2 cups yogurt, sheep's milk
1 cup kefalotyri, coarsely grated (or substitute 1/2 cup coarsely grated gruyere and a 1/2 cup coarsely grated reggiano)
1⁄4 cup oregano (Greek or fresh)
1⁄4 cup thyme, fresh
Directions
In a large skillet, melt the butter over medium high heat.
Add the sliced onions and stir to coat with the butter.
Reduce heat to medium and continue to cook the onions, stirring occasionally (don't let them stick) for about 45 minutes or until they are really brown and soft.
Meanwhile, bring a large pot of salted water to boil and cook the pasta to desired doneness.
Mix the yogurt with 1/2 cup of the pasta water and mix well.
Add the yogurt mixture to the onions and stir in until the onions are evenly coated with the yogurt mixture.
Add the drained pasta and about half the cheese and toss.
Transfer to a serving bowl and garnish with the rest of the cheese and the herbs.
Most Helpful
Awesome, DH loved this. I used gluten-free noodles. Otherwise made as directed, perfecto.

No stars because I made it and changed some things that I feel significantly effected the way it came out. I do, however, think it it were made as written it would be a five star recipe, and very easy. I used dried herbs (which I feel worked well) but didn't use the correct cheese. I tried to use swiss cheese and it turned out weird. I fixed it by COATING THE CRAP out of the dish with grated parmesan cheese, and that seemed to work well. Next time, I'll make as directed and see how it turns out. Thanks!

If only I had the exact ingredients...but it was fine with homemade goat's milk yogurt, Parmesan, and dried herbs. I should have used more than the 1t or so that I did, because I was amazed at how the flavor popped with the herbs. I used Fusilli and found the drained yogurt clung nicely to those noodles (I think the pasta water helps with that too, right?). One more thing: I only used 4 onions (though they were very large), and it seemed to be a bit much; (I didn't even think about the size of the onions as I absentmindedly chopped away!) This recipe is a very nice change from other cheese sauces!