lets.eat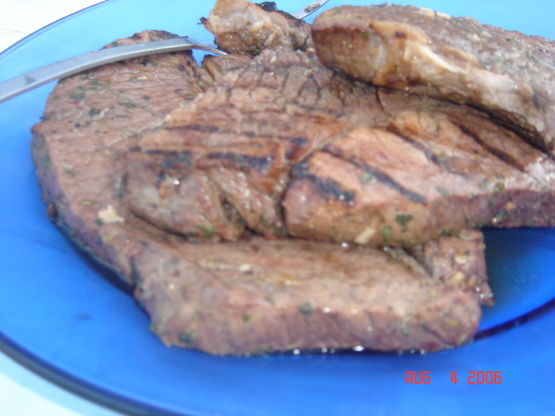 This delicious versatile meat makes a special holiday main dish or a super camping supper.
Place steak in a large heavy-duty resealable plastic bag. Combine the remaining ingredients; pour over the meat. Seal and refrigerate overnight.
Drain and discard marinade from steak. Grill, covered, over medium heat for 6-7 minutes on each side or until meat reaches desired doneness (for medium-rare, a meat thermometer should read 145°; medium, 160°; well-done, 170°).