VickyJ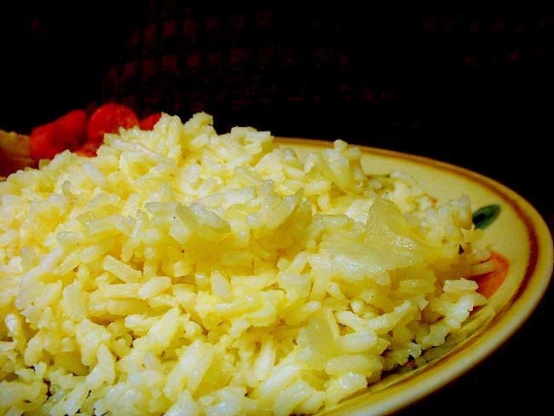 We love this recipe as a side to most any meal. I hope you will enjoy it as much as we do. From Cuisine Magazine.
Saute onion in oil in a large saucepan just until softened.
Add rice and continue sauteing until it starts to turn golden.
Stir in water, butter, salt, bay leaf, and cayenne.
Bring to a boil, cover, and reduce heat to low.
Cook until liquid is absorbed, 20 minutes.
Remove from heat.
Stir in lemon zest and juice.
Allow rice to steep a few minutes before serving.