Prep 1 hr 30 mins
Cook 30 mins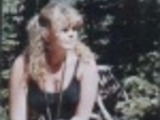 Pretty, fruit tart that is nice as a dessert or to go with brunch. Prep time includes 1 hour chill time for dough.
Directions
Beat together butter and 1/2 cup honey in a large bowl.
Beat in egg, 1/2 t. vanilla and lemon juice.
Sift flour into liquid ingredients, stir to mix.
Form dough into a ball and chill for 1 hour.
Pre-heat oven to 350 degrees.
Butter a 12 inch pizza pan.
Press cookie dough into pan, trimming edges; prick with fork.
Bake on middle shelf for 15 to 20 minutes or until lightly browned.
Cool Thoroughly in the pan.
Beat together cream cheese, honey and vanilla; spread on cooled cookie crust.
Arrange fruit in an attractive design.
Heat apricot preserves in a small pan; brush lightly on top of fruit.
Chill before serving.
Most Helpful
Beautiful presentation and tasty too! I used frozen pastry dough instead of making my own and I used pear preserves because its what I had on hand.

The directions were not very clear, what are you supposed to do with the egg white? Also, the cream cheese mixture seemed to be lacking, it ended up just tasting like...cream cheese. Overall it was a mediocre concoction. I will not be making this again.