Prep 10 mins
Cook 15 mins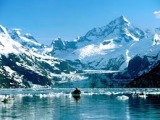 A fast and easy recipe from Williams-Sonoma. We love the crsipy and light coating that the panko creates. There is also a dipping sauce. The choice is yours whether to dip or drizzle the sauce over the pork. Lovely served with rice and veggie or salad. Note: I like this pork on its own, too, without the sauce.
Directions
Make the dipping sauce:.
Stir together 1 T. of hot water and the soy sauce, mirin, worcestershire sauce, ketchup and mustard. Set aside.
Prep the pork:.
Place the pork cutlets between 2 sheets of waxed paper or plastic wrap and pound them with a meat pounder until about 1/4 inch thick. In a shallow bowl, lightly beat the egg. Spread the flour and panko on 2 separate plates. Season the flour with the salt and pepper. Also, season the pork cutlets with salt on both sides. Then dip the pork first into the flour, then the egg and last the panko (coating both sides). Press the panko into the pork so it stays put.
Panfry the pork:.
Heat a large nonstick skillet over medium-high heat until just hot and then add the oil. Add the cutlets and fry, turning once, until golden brown on both sides and just opaque at the center (you don't want to overcook pork) - this should take approximately 5 minutes on each side.
Tranfer the cutlets to paper towel to drain briefly, then cut across the grain into strips 1/2 inch thick.
Serve with the dipping sauce and rice.
Most Helpful
Very good! Seasoning the flour as well as the meat is key to get a flavorful pork katsu. My cutlets were very thin, maybe an 1/8 in thick, and that helped to cut the frying time. Made for Culinary Quest 2016.

Loved it!!! We used a pork tenderloin that we sliced lengthwise and pounded as instructed. The instructions were spot on and the katsu turned out tender, beautiful and crispy! This is a company-worth dish that is very easy and quick to put together. Thanks for posting! Made for Culinary Quest 2015 by a Toasted Tourist.

Such a simple and delicious recipe. I used some homemade panko and followed the rest of the directions. The sauce was great and we thought that it would also be good as a dip for fries. lol. Thanks for sharing, Kathy. Made for Culinary Quest 2.