Derf2440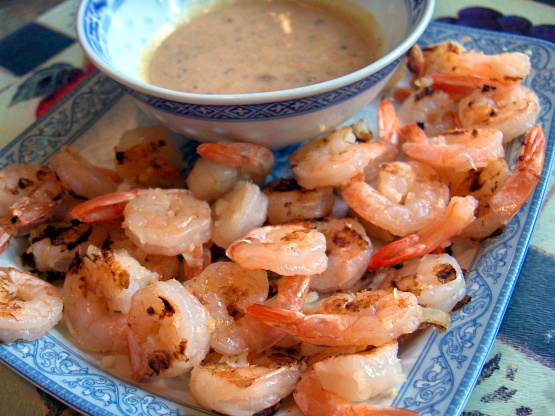 You've never had prawns like this - the "magic" is in the sauce!

Miller, I know you're up there somewhere, I miss you. these prawns are incredible good!! Just made half a recipe, wish I had had more prawns in, will definately be making them again, Don says at least once a month! Up there bet you can eat anything ya want now eh!!!
Mix the onion and garlic with peanut oil.
Add the prawns and toss to coat.
Leave to marinate for at least three hours or overnight.
Grill, barbecue or broil the prawns for about 5 minutes, turning once.
Whisk together the remaining ingredients to make the sauce and pour it into a small sauce bowl, placed at the center of the platter of prawns.