kolibri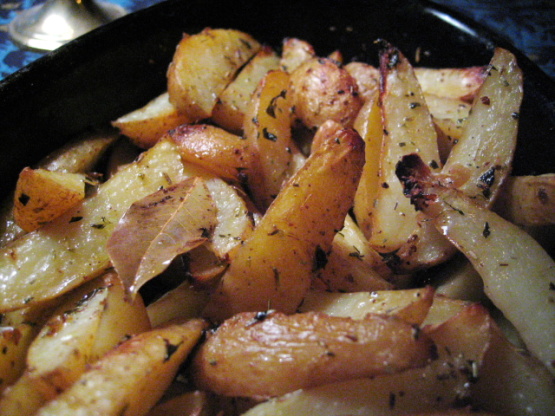 I love these potaotoes! We always called them Grecian Patatoes. at any rate for a little extra effort these spuds are worh it! P.S. The Greek Lemon chicken is great also.
Preheat the oven to 200C/400F/Gas 6.
Cut the potatoes into bite sized chunks and put them in a large ovenproof dish.
Add the olive oil, lemon rind and juice, water, garlic, bay leaves, rosemary, thyme, oregano, sugar, salt and pepper.
Stir well.
Bake the potatoes for 1-1 1/4 hours or until they are cooked through and crispy.
Stir every now and then during cooking to coat with the herby oil.
Finally sprinkle with the chopped parsley.