Emeril's Spice Blend Recipes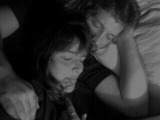 Choose your spice combo, mix and store. Creole seasoning yields 2/3 cup. SouthWest Seasoning yields 1/2 cup. and Rustic Rub yields 2 cups.
Directions
Combine all the ingredients (of your choice of spice blend) in a mixing bowl. Mix well.
Spice blends can be stored in an airtight container in your spice cabinet for up to 3 months.