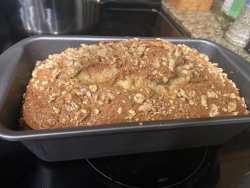 I kinda kept mine a little bit longer but I like it like this! Thank youuuu!
I grlled the kielbaska and cooked rhe potatoes and other ingredients alone then added kielbaska.
I tried to make this loaf twice-both times it deflated during baking. The only thing I did differently was replace oil with butter. Any ideas why it's deflating?
View All