Perfect Rump Roast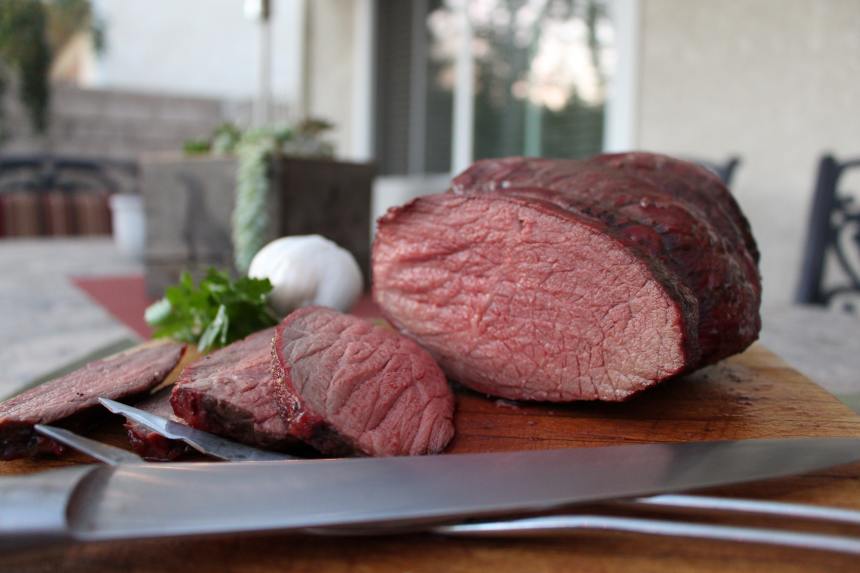 photo by sepsilver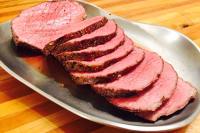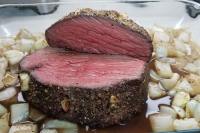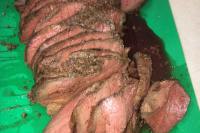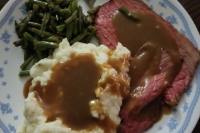 Ready In:

2hrs 5mins

Ingredients:

6
directions
DO NOT USE A GLASS PAN FOR THIS RECIPE.
Pre-Heat the oven to 500 degrees.
Prep the roast by making 4-5 slits in the roast and filling the holes with salt, pepper and 1/2 of a clove of Garlic.
Now Salt and Pepper the rest of the roast.
Put the Roast in the oven and sear for 20 minutes.
Then add the water, the chopped onion and reduce the temperature to 275 degrees.
Cook for 20 minutes per lb. I like mine rare so that is what you will get if you cook for this period of time.
Questions & Replies

Tweaks
This recipe is so EASY and so DELICIOUS that it has become a family tradition to have (me make!) this roast for dinner most Sundays! Not only does my meat come out flavorful and juicy, I get RAVE REVIEWS like I slaved over it all day! :) Color me happy! <br/><br/>Tip: I've been making this for about 2 years now and have been experimenting with different seasonings along the way. First, KEEP IT SIMPLE. The recipe is fab as is! I do tweak it. I use Montreal Steak Seasoning in the holes with the garlic, then salt and pepper the roast before it goes in to sear. ALSO, I use low sodium beef broth instead of the water. Happy Roasting!

 

Marinated in white vinegar, salt, and water for 8 hours, then dumped, patted, and covered in minced garlic and minced onion for an additional 8 hours. When preheating oven, I stuck my cast iron skillet into preheat as well. When adding the water, I added 1/4 cup worcestershire sauce and 2 tablespoons of minced garlic to the 1 cup of water. I changed my cooking time from 20 minutes per pound to 30 minutes per pound, and got medium rare.

 

Excellent! I had a 2 1/2 lb. rump roast....I didn't add the garlic (husband doesn't like it) and used Montreal seasoning in place of the salt, pepper, garlic. After reading some of the reviews, I used beef broth in place of the water and sliced my onion into quarters....the onions got all browned and delicious! I roasted the beef until it reached 150 degrees, removed it from the pan and kept it warm, then poured out the juices and added some veg oil to the pan and browned a couple of tablespoons of flour right in the pan over low heat. I added enough water to the juices to make about 1 1/2 to 2 cups of liquid and poured that back into the pan and whisked with the browned flour. What a delicious gravy that was!! This is really a great, simple recipe and I'll definitely use it again the next time rump roast goes on sale as it did today! Thanks so much for posting this recipe :)