Prep 25 mins
Cook 30 mins

Brings back memories of being stationed back in Hawaii.
Make and share this Easy Guava Cake recipe from Food.com.
Directions
Grease and flour round cake pans. Bake cake according to package directions, substituting guava juice for the water. In a medium mixing bowl, beat cream cheese with hand mixer until fluffy. Add sugar and vanilla and beat inches Slowly fold in the Cool Whip and refrigerate until ready to use. In a medium sauce pan, bring the 2 cups guava juice and sugar to a boil.
Make a paste out of the cornstarch and a small amount of water. Remove guava juice from heat and stir in the cornstarch mixture. Return to heat and bring back to a boil and boil for one minute. Cool in refrigerator.
To assemble cooled cake:.
Thickly ice the cake with all of the cream cheese mixture. Glaze the top of the cake with guava gel. Refrigerate until ready to serve.
Reviews
Most Helpful
Wonderful recipe!!! In Texas the Guava juice is yellow (not pink like Hawaii brands) so I added 3-4 drops red food coloring to gel mixture. Used the strawberry cake mix. To lower fat and calories, I eliminated the cream cheese/cool whip frosting. Baked the cake in a 9x13 pan and spread on the cooled Guava gel..."onolicious". Best served cold. Thanks for helping me get back to my Hawaiian roots!!
Yummy and easy to make!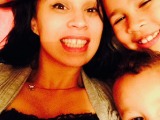 Does this remind anyone of Zippy's guava cake? I tried getting the recipe from them but never could and now they have discontinued it due to lack of people buying it...but this is a great copycat recipe of it, thanks.