truebrit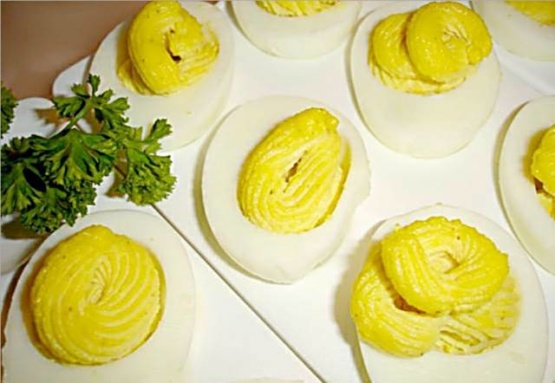 Instead of brown mustard I tried two other types of mustards because of my son and what I had on hand. Honey mustard gives it a sweet taste and Dijon mustard gives it more "adult" taste to it.
Peel eggs and cut lengthwise in half.
Take out yolks and mash with fork.
Mix the rest of the ingredients with the yolks.
Fill whites with yolk mixture.