Creamy-Dreamy Mashed Potatoes
lets.eat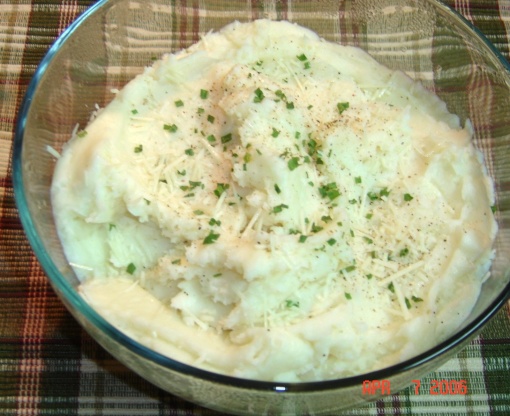 This has been a long-time family favorite!!

These were very good and did not need additional seasonings, such as butter. I will definately make again. Thank you for sharing.
In a pot, boil the potatoes with just enough water to cover the potatoes.
Cover the pot.
Simmer until fork-tender; (don't over boil until mushy, just until the fork pierces the potato all the way through); drain.
In a bowl, mash the potatoes; add in the mayo, Parmesan cheese, chopped onion, salt and pepper to taste;mix well until fluffy and creamy.
Note: for garlic lovers, roasted garlic may be added to the mashed potatoes.