Catnip46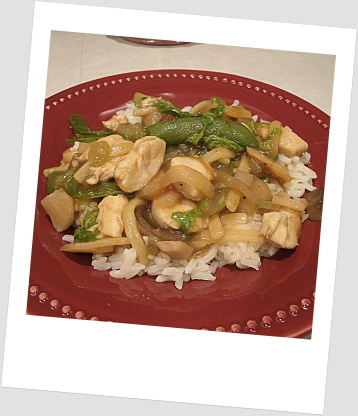 This comes from the "Cooking Class-Chinese-Cookbook". I used Napa cabbage which I never had before. I thought it was very good. It gave the dish a nice flavor to me. Instead of the green beans, I used some Chinese vegetables (the kind with the noodles in) plus all the other vegetable in the recipe and served over rice; so good! I also cheated and used chicken tenders to cut back the prep time. I sauteed the chicken until it was done but not browned. I also used precooked shrimp.
Combine chicken and broth in large saucepan. Bring to a boil over medium high heat. Reduce heat to low; cover. Simmer 20 minutes or until chicken is no longer pink in center. Remove from heat. Let stand until chicken is cool.
Remove chicken from broth; set aside. Strain broth; refrigerate or freeze for another use. Remove and discard skin and bones from chicken; coarsely chop chicken.
Finely chop cabbage with large knife or cleaver.
Combine cornstarch, water, soy sauce and bouillon granules in small bowl; set aside.
Heat oil in large skillet over high heat. Add pork; stir fry until no longer pink in center; about 5 minutes. Remove from skillet; set aside.
Add cabbage, beans, celery, onions and carrot to skillet; stir fry until crisp-tender, about 3 minutes. Stir soy sauce mixture; add to skillet. Cook and stir until sauce boils and thickens, about 3 minutes. Add chicken, pork, shrimp and bamboo shoots. Cook and stir until shrimp turn pink and are cooked through, about 3 minutes. Serve over hot steamed rice.