PaulaG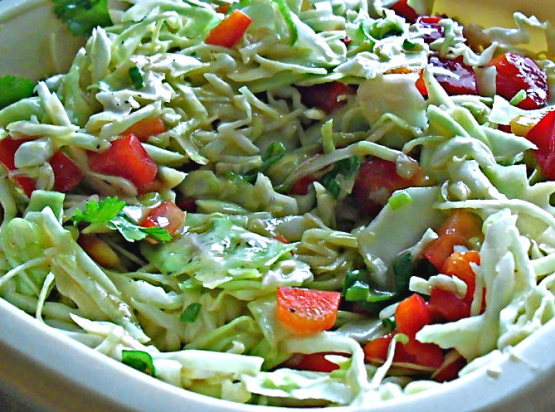 This is from Mark Bittman. Everybody loves it even those who hate coleslaw. So, I had to post it.
Top Review by PaulaG
Amazing! The only thing I did different was to dice the red pepper instead of slicing. I will keep this handy to make again. Thanks for posting. Made for Diabetic Forum Greens for Spring.
In a small bowl, combine mustard, vinegar, sugar, & oil.
In a large bowl, combine cabbage, peppers, scallions & parsley.
Add dressing to veggies & toss well to combine. Season with salt & pepper to taste.