Chef Dee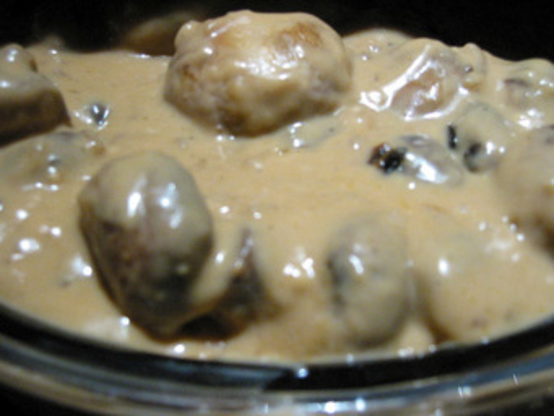 A great side dish when you're serving steak or a nice beef roast!

This is a wonderful mushroom recipe. I substituted minced garlic for the garlic powder. Just a personal preference. Otherwise I followed the recipe. The sauce was rich and flavorful. A very easy recipe to prepare. Serve this as a side dish with roasted chicken. Umm umm good. Thanks yooper :)
In a skillet, saute mushrooms and onion in 1/4 cup butter for 5 minutes.
Transfer to an ungreased 2 quart baking dish.
In the same skillet, melt the remaining butter.
Stir in the flour, salt, garlic powder and pepper until smooth.
Gradually stir in chicken broth; bring to a boil.
Cook and stir for 2 minutes or until thickened.
Stir in the sour cream and tomato sauce or ketchup.
Pour over mushrooms.
Cover and bake at 350 for 30 minutes or until bubbly.