Victory's Good Homemade Country Coleslaw
bmiene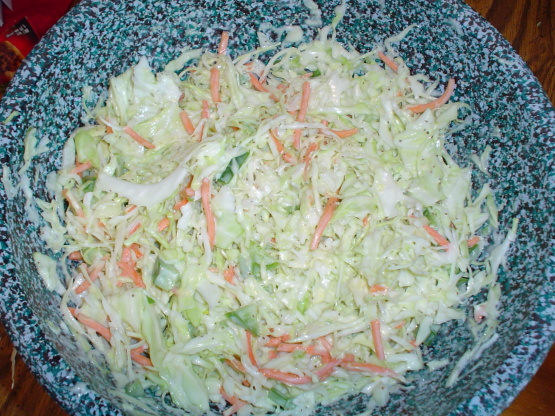 tastes like good old country homemade coleslaw

My family absolutely loved this recipe. I used pre-packaged cole slaw mix and made the dressing. Very easy to make. I will make this over and over.
shred cabbage.
shred carrot.
dice onion.
dice pepper.
put shredded cabbage. carrot. diced onion and pepper in large bowl.
make the dressing combine celery seed,sugar,salt,salad oil,vinegar,miricle whip and butter milk in medium bowl mix well add dressing to cabbage mixture mix well put in refridgerator for 2 to 3 hours to let the flavors blend enjoy.