Parsley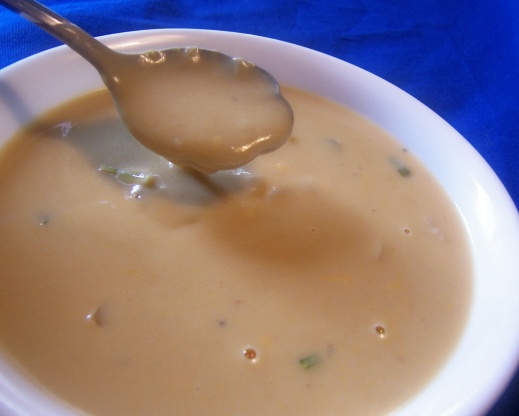 This soup is soooooo good, you'll forget about the main course!

Top Review by Roxin
Very good flavor. Had a bitter aftertaste. I might try using less beer and/or a different kind of beer to try to solve that. I used a Corona. I used 2 cups of cheese and I think I would use more next time. I love thick soups and I never thought I would say this but it was a little too thick for me. Added a little milk to the leftovers for a thinner consistency.
Saute celery and onions in oil until transparent.
Add flour and cook about 7 mins (do not let onions get brown).
Add milk, chicken stock, mustard powder, Worcestershire sauce, pepper, Tabasco and salt.
Cook, about 45 mins on low heat.
Add the shredded cheese; mix well.
Add the beer; mix.
Heat through (do not boil).