SharonChen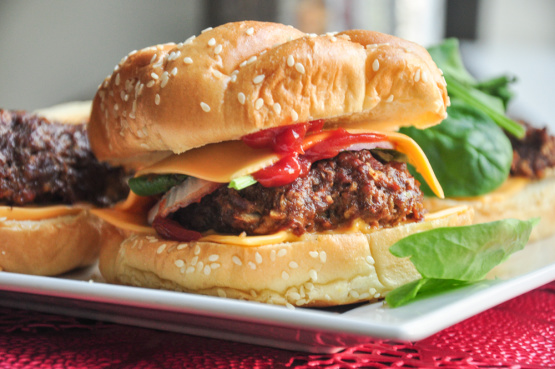 Here are the ingredients & the instructions to make the perfect burger! Although it may not be the healthiest, use medium ground beef for moistness & flavour. The leaner varieties produce burgers that are drier with a denser, tighter texture. Don't use previously frozen meat as juices are lost during defrosting. If making ahead, cover with plastic wrap & refrigerate for no more than a day. Enjoy!
I have no idea why the first review said they couldn't get this to stick together on the grill. Be gentle with the meat and leave it alone while it is on the grill. Don't pat, poke, or flip it more than once. I did this recipe as stated with no extra add ins. The result was simply burger heaven. This was the first time I attempted to prepare my own patties. I will never by the frozen junk again. This is too easy to make and adds a whole new definition of burger. This was the best burger I have ever had!
Lightly oil grill& heat BBQ to medium.
Whisk egg in a bowl& add next 6 ingredients.
Add any of the "stir-ins" that appeal to you.
Crumble in beef& using your hands or a fork, gently mix together.
Handle the meat as little as possible – the more you work it, the tougher it gets.
Gently shape (don't firmly press) mixture into burgers about ¾ inch thick.
Using your thumb, make a shallow depression in the centre of each burger to prevent puffing up during cooking.
Place burgers on the grill, close lid& BBQ until NO LONGER PINK INSIDE, turning once, about 6 – 8 minutes per side.
An instant read thermometer should read 160F.
Don't abuse your burgers by pressing with a spatula, pricking with a fork or turning frequently as precious juices will be lost!
Tuck into a warm crusty bun& add your favourite toppings.