Prep 10 mins
Cook 15 mins
This is a quick filling for breakfast burritos that our whole family loves. We sometimes have them for dinner too. Hope you enjoy.
Directions
Brown sausage in a large skillet, stirring to crumble.
Drain and return to skillet.
Add eggs and chilies to sausage.
Cook, stirring gently, until eggs are thickened, but still moist.
Do not stir constantly.
Microwave tortillas about 10 seconds each until soft.
Spoon egg mixture down centers of warm tortillas; top each with picante sauce and cheese.
Fold opposite sides over filling.
Serve immediately.
Most Helpful
Quick and easy breakfast idea. I used a lean turkey sausage and a fresh pico. Thank you for sharing your recipe!

Quick easy breakfast! I have made these when short on time before I go to work, and they definetly are better and cheaper than stopping at any fast food place for one of their breakfast burritos! I also use salsa instead of picante sauce, and have used a variety of different tortillas with this filling. Great, fast, and easy! :o)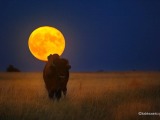 Delicious and wonderful idea for cold fall mornings! I used the whole package (12 ounces) of Jimmy Dean sausage so our eggs had a bit more sausage in them. We also used salsa instead of the picante sauce and probably made about 5 big burritos. Thanks for sharing this keeper--we will definitely be having this again soon!