Tapenade (Barefoot Contessa) - Ina Garten
Sageca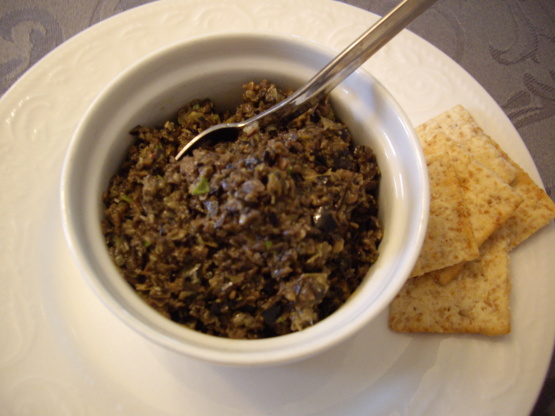 My favorite tapenade. My aunt made this for our one of our Thanksgiving appetizers and I loved it!
Combine the olives, capers, anchovies and garlic in a food processor fitted with a steel blade, and pulse 3 times.
Add the olive oil, lemon juice, mustard, thyme and parsley and process until chunky.
Serve on toasts.