Derf2440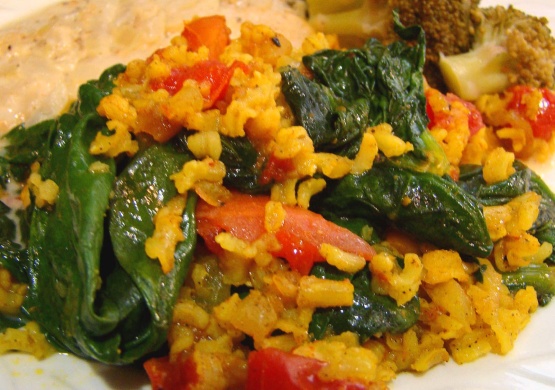 I love spinach and rice together,if you do I think you'll like this recipe. Adapted from Great Food Without Fuss.
In a large skillet over medium-high heat, melt 2 tablespoons butter. Saute spinach with salt just until leaves are wilted. Drain off excess liquid; reserve spinach.
Wipe out skillet and melt remaining 2 tablespoons butter over medium-high heat. Saute onion until lightly browned, about 5 minutes. Reduce the heat to medium-low, add cumin, cardamom, coriander and turmeric and stir to combine. Add cooked rice, tomatoes and reserved spinach and cook, stirring gently to combine, just until the rice is warmed through.