Slow Cooker Mongolian Beef
Peter J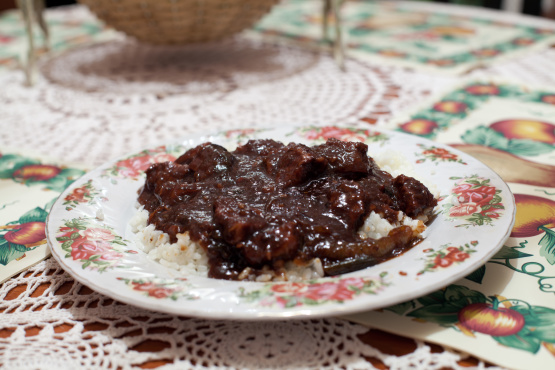 Found on allrecipe, it was submitted by leith123
Place flank steak and cornstarch into a resealable plastic bag.
Shake the bag to evenly coat the flank steak with the cornstarch.
Allow the steak to rest for 10 minutes.
Heat olive oil in a large skillet over medium-high heat.
Cook and stir steak until evenly browned, 2 to 4 minutes.
Place onion, garlic, flank steak, green onions, soy sauce, water, brown sugar, ginger, and hoisin sauce in a slow cooker.
Cook on Low setting for about 4 hours.
Serve with steamed rice.