flower7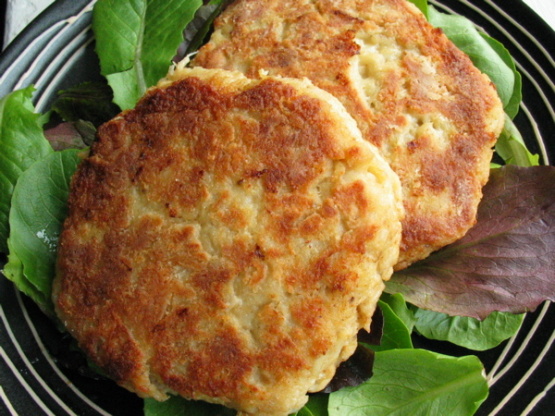 If you have a little leftover crab, this is the perfect recipe. It makes 2 delicious crab cakes. Time includes 15 minutes for chilling.

I would avoid this recipe & enjoy precious crab meat with a better researched one.
Combine the crabmeat, mayo, mustard, worcest. sauce, Old Bay Seasoning, bread crumbs, and beaten egg (I only use half of the beaten egg).
Put bowl with mixture in freezer to chill for 5 minutes.
Take bowl out and shape mixture into 2 patties. Wrap the patties with plastic wrap and put back in the freezer for 10 minutes.
In a skillet, heat butter and oil over medium heat.
Dredge patties carefully in flour and place in pan.
Cook for about 6 minutes, until browned. Then carefully turn patties and cook the second side about 4 minutes.