Shrimp With Snow Peas and Water Chestnuts
Prep 20 mins
Cook 15 mins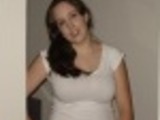 from ivillage.com Does not include marinating time
Directions
Peel and devein shrimp. Combine the sherry and soy sauce in a medium bowl and add shrimp. Marinate in the refrigerator for 30 minutes.
Meanwhile, heat a wok or large skillet over high heat and add the oil. Add ginger and stir-fry for 1 minute. Add the shrimp (reserving the marinade) and cook until light pink, 2 to 3 minutes.
Add mushrooms and snow peas and cook for 1 to 2 minutes, until the snow peas are bright green and crisp-tender. Add scallions and water chestnuts and stir-fry until just heated through.
Add the reserved marinade and cornstarch mixture. Bring to a boil and cook until the sauce thickens. Serve.
Most Helpful
Pretty good. I added 1 teaspoon of garlic like other posters suggested.
I cooked it exactly- shrimp was cooked but not rubbery!

Very nice. Omitted the water chestnuts as we had a lot of snow peas. And added a couple dashes of sriracha sauce to perk it up. Thanks for sharing.

Liked this recipe a lot! Used sake instead of sherry; low sodium soy sauce; and peanut oil instead of vegetable oil. I normally keep my gingerroot in the freezer, and grate it (frozen) to use in stir fries; I mixed the grated ginger with the shrimp while it was marinating, and that way it infused the shrimp with a lovely fresh ginger flavor. Also added some dashes of red pepper flakes into the shrimp marinade. Nice and light dish!