Robin Hood Oatmeal Raisin Bread (ABM)

A hearty, healthy, prize-winning bread recipe from the Robin Hood Flour company. Prep time is approximate and includes the raising time. Cook time is approximate baking time in bread machine.
Directions
Add first nine ingredients plus gluten to machine in order.
Select White or Whole Wheat, Regular or Rapid Cycle.
Add raisins to the dough after the first rising.
Reviews
Most Helpful
What a great bread!!! My son doesn't like raisin so I subs with chopped walnuts and I did cut down the cinnamon to 1/4 tsp.I shaped it and baked it in the oven.I wish my camera was back from the shop;it's a beauty! Thanks for sharing Molly. Happy cooking! Sage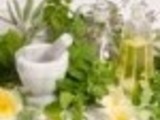 Simply delicious! I added 1 c. raisins. I only used the dough setting on my bread machine. Then, I baked the bread for 35 min. at 375 deg. It turned out great!
Excellent bread that was very easy to polish off hot LOL. Don't expect this to last long.