Parsley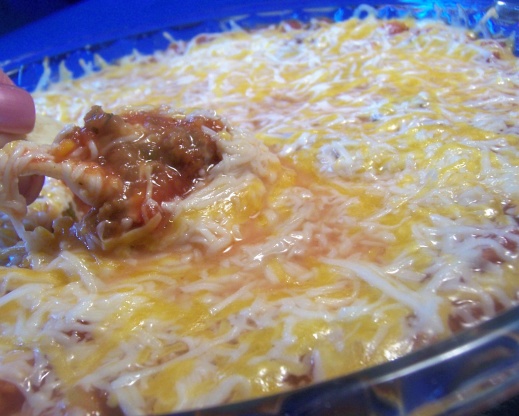 Mouth watering mixture for putting on crackers or chips. Very thick and very good. A family favorite that I'm sure you will enjoy.

Everyone love this dip. Goooood
1 1⁄2 cups cream cheese (flat pkg)

1

(14 ounce) can refried beans
1 3⁄4 cups salsa, medium works best
Flatten softened cream cheese in bottom of a pie plate or shallow dish.
Spread the re-fried beans over top.
Cover with salsa.
Cover this with the cheese blend.
Bake 350* for 10 minutes.
You can actually use as much Salsa as you want, I found using the hot salsa made this sort of bitter.