lazyme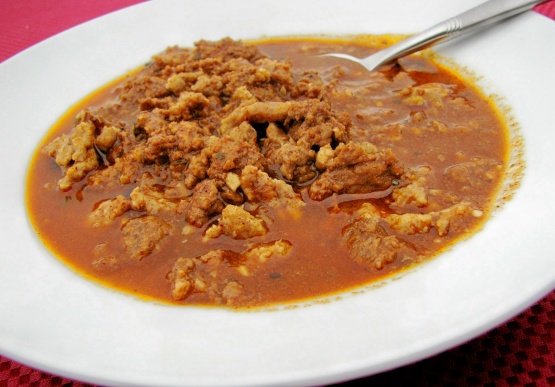 $20,000 Prize Winning Chili

This was a delicious chili recipe -- I used a dark coffee porter ale that's brewed locally and it added a nice depth to the chili. I did add more chili powder since we like our chili spicy, but the texture and spice blend was really nice! Thanks for posting.
In large saucepan or Dutch oven, brown half the meat; pour off fat. Remove meat. Brown remaining meat; pour off all fat except 2 Tbsps. Add onion, garlic; cook and stir until tender. Add meat and remaining ingredients except flour, cornmeal and warm water. Mix well. Bring to boil; reduce heat and simmer covered 2 hours.
Stir together flour and cornmeal; add warm water. Mix well. Stir into chili mixture. Cook covered 20 minutes longer. Serve hot.