Prawns/Shrimp in Creamy Mustard Sauce
teresas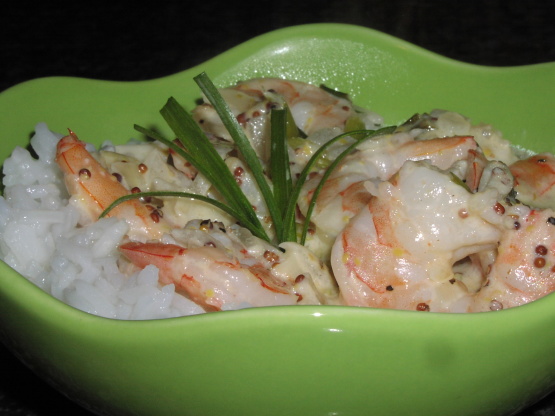 Oh yum! "Creative Family Favourites", Frances Cleary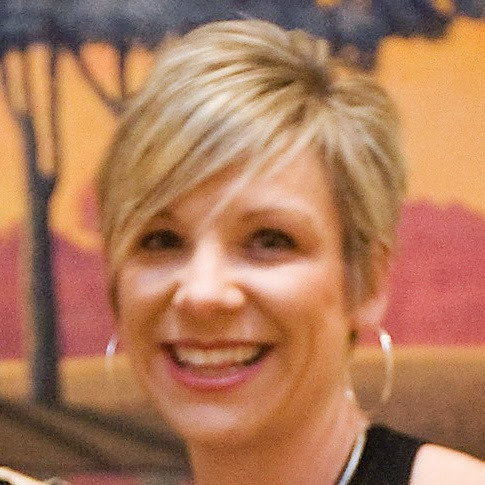 Top Review by jenne
WINNER of a recipe. I used about a 1/2 lb of cooked shrimp and it fed 2 nicely (with extra sauce of course). Mine wasn't thickening up as I would have liked, so I added some cornstarch and we were good to go. I also cut back on the mustard to about 1 T which was enough for us. SO good. Served it atop a mix of sauteed mushrooms and spinach. THANKS Karen for a yummo meal. Definitely restaurant quality.
900

g raw prawns or 900 g shrimp, peeled and deveined or 900 g cooked peeled prawns

1

small onion, finely chopped

4

spring onions, cut in small diagonal slices

2

tablespoons lemon juice, fresh

125

ml dry white wine

125

ml whipping cream

2

tablespoons whole grain mustard
salt and pepper
Melt half the butter or margarine in a frying pan over a high heat.
Add raw prawns if using, and cook until they turn pink and opaque, about 2 minutes, stirring constantly. Remove with a slotted spoon and set aside.
Melt the remaining butter or margarine in the frying pan. Add the onion and spring onions, and cook until softened, 3 - 4 minutes, stirring frequently.
Stir in the lemon juice and wine. Bring to the boil, scraping the bottom of the pan with a wooden spoon to mix in the cooking juices.
Add the cream. Simmer until the mixture thickens, 3 - 4 minutes, stirring frequently. Stir in the mustard.
Return the fried prawns to the pan and reheat briefly. Add cooked prawns at this stage and heat through, about two minutes. Season with salt and pepper, and serve over rice.