Pork Chops with Seasoned Tomatoes
Bergy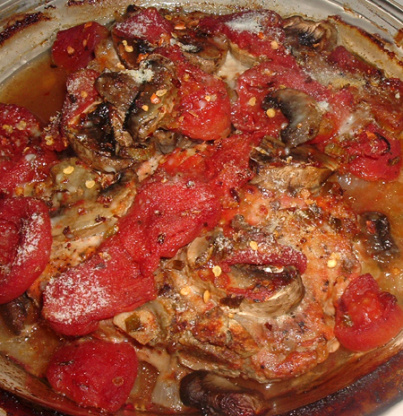 These tender pork chops are very easy to make. A big hit with our family. Make extras, they are sure to want more.

Very tasty, I loved the mushrooms in it!!
Preheat oven to 350 degrees.
Arrange sliced onions on the bottom of a casserole dish.
Lay pork chops over onions.
Season with salt and pepper.
If you use the mushrooms put them on top of pork chops then cover with tomatoes.
Bake, covered for 1 hour.
Remove cover and bake for 30 minutes longer.