Ashley Cuoco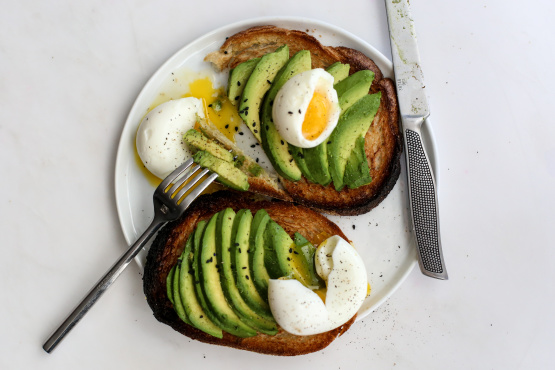 When I want a soft boiled egg I want the yolk soft and the white firm. The boiling time has a lot to do with your elevation. 5 minutes is perfect for an elevation of 1100 ft (330 meters) if you are nearer sea level decrease the boiling time if at a higher elevation increase the time. I was surprised that there wasn't a recipe for soft boiled eggs posted (just one with saltine crackers) So simple as it may be I am sure there are many that struggle for the perfect boiled egg. Invest in an egg pricker, a little tool that will prick a small hole in the bottom of the egg allowing the air to escape, preventing the egg from cracking as it boils

I remember the soft boiled eggs of my youth. It was mom's cure for all illnesses. I was sick awhile back and desired the comfort of my childhood. I've never been good at eggs...just could never get it right. These turned out perfectly! I've long since recovered but still continue to enjoy perfect soft boiled eggs. Don't be discouraged by not having an egg pricker. I actually use the pointy part of my wine opener.
Bring the water to a rapid boil.
add saltand keep it at a rapid boil.
Prick the bottom (wider end) of the egg with an egg pricker
Immerse in the boiling water and boil for exactly 5 minutes.
Dash in cold water, crack & enjoy.