Thorsten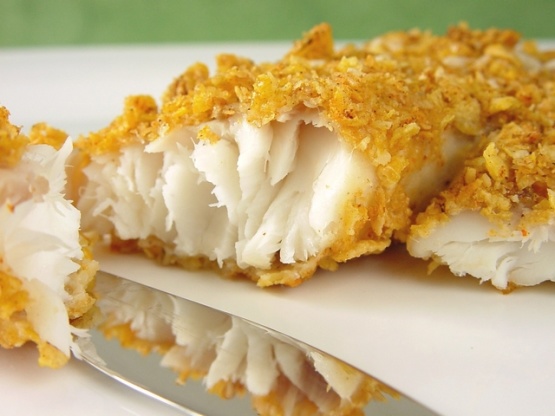 This fish is so easy to prepare and tastes great!

Top Review by Kleyt
This is a great recipe. It's easy, fast, and tastes great. I made this using Talapia and cornflour in place of flour. I also added some garlic powder to the cornflake/parmesan cheese mix. I'll definitely make these again.
Preheat oven to 425°F.
Combine flour and pepper in a shallow bowl.
In a second bowl, combine egg and water.
In a third bowl, combine corn flakes, cheese and cayenne.
Dredge fish in flour mixture, then egg mixture and coat with corn flakes.
Place fish fillets on a baking sheet that has been coated with a nonstick cooking spray.
Bake at 425°F for 10-15 minutes, or until fish flakes easily with a fork.