Olive Garden Fettuccine Alfredo
Diana Yen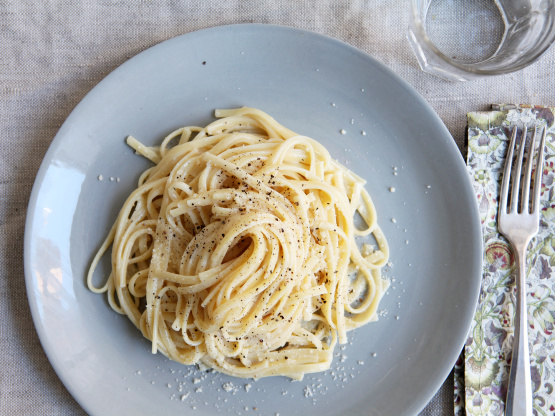 Just like the famous restaraunt's dish.

If you change the t table spoons cream cheese to 8 ounce pack of cream cheese its better the Olive Gardens. Also if you are adding sea food such as Crab meat, shrimp, or Samon I think 2 oz. for clam juice would round out this dish. Its so good I put it on our menu once a week and sell out each time.
In a medium saucepan, melt butter.
When butter is melted, add cream cheese.
When the cream cheese is softened, add heavy cream.
Season with garlic powder, salt, and pepper.
Simmer for 15-20 minutes over low heat, stirring constantly.
Remove from heat and stir in parmesan.
Serve over hot fettucine noodles.