Olive Garden Alfredo Sauce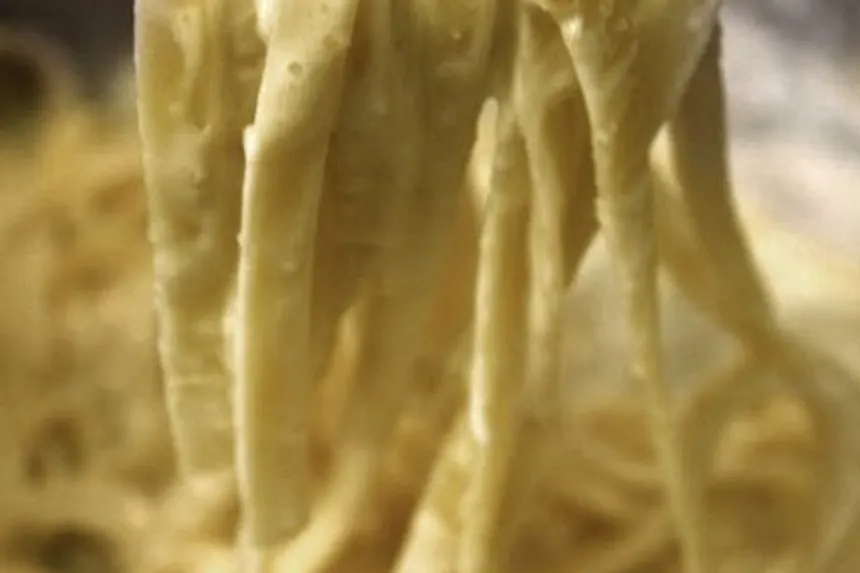 photo by coodude2929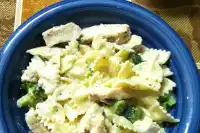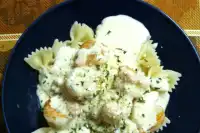 Ready In:

45mins

Ingredients:

8

Serves:

14
directions
On medium heat, add butter, garlic, and flour until butter is melted. Do not brown garlic.
Whisk in the heavy cream until hot.
Slowly add the freshly grated cheeses into the hot cream mixture. Finally add the salt and pepper. Stir often to make sure no cheese settles at the bottom.
Simmer until all the cheeses are melted and the sauce reaches the desired thickness. Do not let this sauce boil, or it will begin to separate and the cheeses will become grainy.
Serve with pasta and garnish with freshly grated pecorino romano cheese (used by restaurant), if desired.
Questions & Replies

Not a question. Finally. Got around to making the sauce. Almost followed the recipe exactly. Just added 4 ozs. cream cheese. Big mistake. When the sauce cooled, it was like play dough. Extra thick. After experimenting a little, a couple of tbsp. of evaporated milk was all that was needed to make a serving good again and possibly use only half the butter.

 
Reviews
This recipe is so great I actually created an account here just so I could leave a review. I'm not generally a fan of large chain restaurants, but I've yet to have a better Alfredo sauce than the one they make at the Olive Garden. Needless to say I've been searching for this recipe since I first had the sauce as a teenager (now in my early 30's), and this is the only recipe I've ever found that actually tastes *exactly* like the Olive Garden's Alfredo sauce. There are lots of others on here and all over the web, and I've probably tried most of them - but this one is the real deal!!! Thanks so much for sharing Jeremiah!!! I don't suppose you have the recipes for their Italian dressing and breadsticks (jk:).

 

Nailed it! Is it the fontina? Is it the freshly grated parm? The heavy cream? Whatever IT is, IT is the best! <br/>I halved recipe and it perfectly coated 3 pounds of fettuccine. <br/>Made for Christmas Eve '12 and it was superb topped with shrimp and langostini. (Normally I would mix it all in, but we had a few non-seafood lovers (WHAT?!?!) on board. <br/>Will be my go recipe. Did not and would not change a thing. <br/>TY for posting!

 
Tweaks
This is my new "go to" recipe for alfredo sauce. SO good. So not good for you:) I didn't have the full 2 quarts of cream, so I ended up with the recipe being about 1/2 milk and 1/2 cream. Also, I had to replace with Parmesan cheese instead of the Fontina. It still came out delicious. This makes a lot of sauce too.