Sue Lau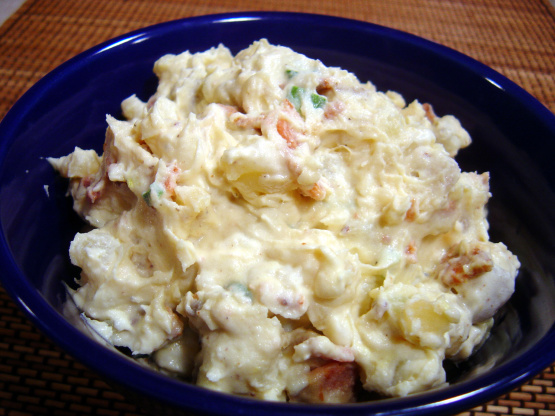 This is the best potato salad I've ever had.
cut potatoes into small pieces and boil.
Cut the entire package of bacon into 1/4 inch pieces. then fry crispy.
In a large mixing bowl combine potatoes,green onions (chopped), bacon, mayo(yes the whole jar), mustard, salt and pepper.fold and leave lumpy or mix until smooth. (I prefer smooth.).