PaulaG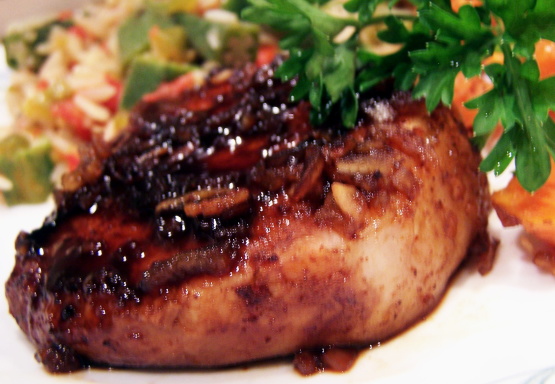 I like making thss recipe in the fall. The kitchen has the aroma of maple syrup. This is good with egg noodles or some baked sweet potato.
Preheat oven to 400 degrees.
In large skillet, brown pork chops. Place pork chops in 9x13 inch pan.
In medium saucepan on low heat, combine onion, vinegar, Worcestershire sauce, salt, chili powder, pepper, maple syrup and water. Simmer 4 to 5 minutes.
Pour mixture over pork chops.
Bake covered for 45 minutes basting occasionally. Then uncover for 15 minutes more.
Remove pork chop, then thicken gravy with flour.