Bergy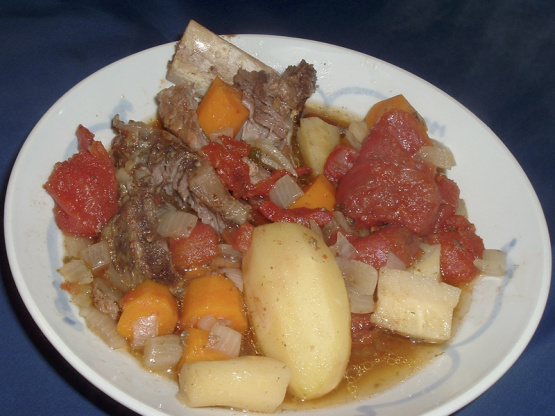 My mother always used to tell me, "Eat this for 100 years, you'll be an old woman!" I'm working on it....
Mix all the ingredients except for the ribs, pepper, dill and tomatoes in a slow cooker.
Top with the ribs, sprinkle with the pepper, top with the dill and then the tomatoes.
Cover and cook on low for 7-9 hours.
Spoon the fat off the surface.
Serve in shallow soup plates, sprinkled with dill.