acg_nyc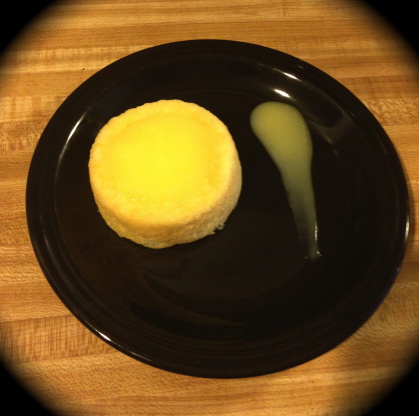 This fresh made lemon curd is delicious and I use it alot. Any leftover is delicious spread on bread, scones, or muffins, or for a special treat, spread between thin ginger cookies and top with whipped cream. Lemon curd keeps, covered and chilled, 1 week.

Top Review by Jwally
Made this yesterday, trying to make a dent in my bumper crop of lemons! Love the less-sweet taste and the simplicity of the method..throw it all together pretty much! However, it did take about twice as long as noted in the recipe (as mentioned by another reviewer), but still great. I experimented with water bath processing my 1/2 pint jars, 10 minutes seemed to do fine, they are all sealed...until I open one tonight! Seems to have set up well enough. Will double recipe next time....
Whisk together zest, lemon juice, sugar, eggs and a pinch of salt in a 2 Quart heavy saucepan.
Add butter all at once and cook over moderately low heat, whisking constantly, until curd is thick enough to hold marks of whisk and first bubbles appear on surface, about 10 minutes.
Immediately pour curd through a fine sieve into a bowl, then chill, covered.